HUATAN Filtration: Showcasing Top-notch Water Filtration Products at Aquatech China 2023
From 5th to 7th June 2023, HUATAN Filtration at The Aquatech China Exhibition! We showcased our top-notch water filtration products, offering custom and OEM services. Our booth attracted numerous visitors, resulting in significant orders.
 The event proved to be a resounding success, with a significant presence of international attendees who showed keen interest in our carbon block water filter products and resulted in substantial order placements.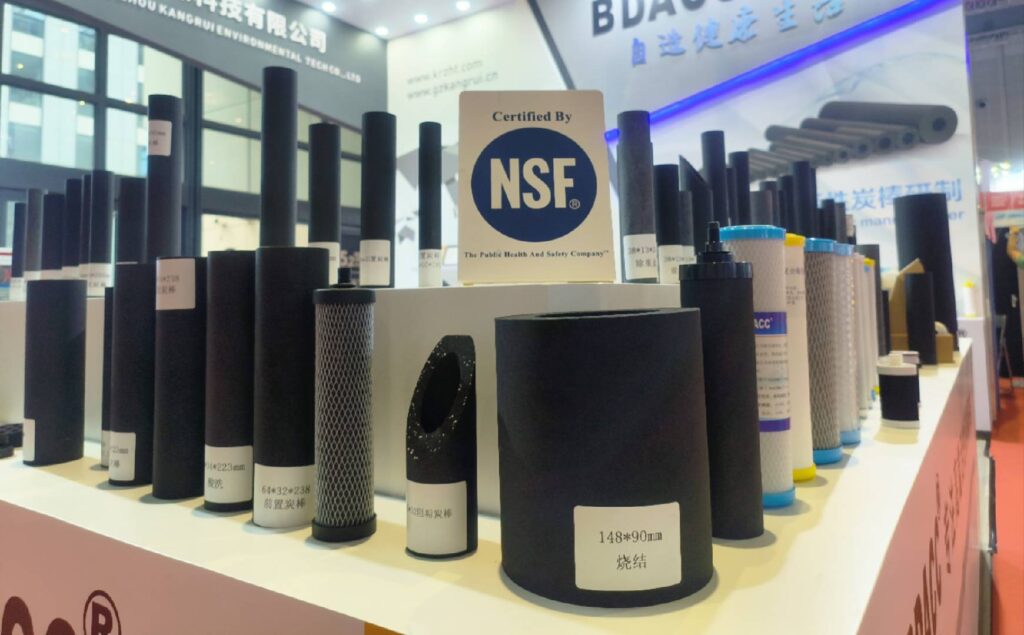 The Aquatech China Exhibition, renowned as a premier global event in the water industry, attracted a diverse audience of industry professionals, experts, and exhibitors from around the world. HUATAN Filtration's participation in this influential exhibition served as an exceptional opportunity to promote our cutting-edge water filtration solutions and establish valuable international connections.
Our booth was strategically designed to create an engaging and informative experience for visitors. Our extensive product range, including advanced filtration cartridges and state-of-the-art water purifiers, from standard carbon filter cartridges, jumbo water filters, ceramic filters, polypropylene filters to functional cartridges, for example, the heavy metal removal cartridges, the anti-scale cartridges, took center stage. We have strong ability to tailor filtration products according to specific requirements in variety of filter functions, sizes, shapes, end cap colors and provide OEM services, which was well-received by foreign exhibitors seeking reliable and flexible water filtration solutions.
Throughout the exhibition, our team of experts engaged actively with visitors, discussing the unique features and benefits of our products. We also showcased our manufacturing capabilities and commitment to quality through live demonstrations, further solidifying the trust and interest of international attendees.
Many foreign exhibitors and visitors were impressed by our innovative offerings and expressed strong interest in partnering with HUATAN Filtration for their water filtration needs. Numerous orders were placed during the exhibition, underlining the trust and confidence that international customers place in our products and services. We are excited to forge new partnerships and deliver exceptional products to our international clients.
The success at The Aquatech China Exhibition highlighted HUATAN Filtration's commitment to innovation, superior quality, and customer satisfaction. Our focus on delivering customized solutions and OEM services has positioned them as a preferred partner for international clients seeking reliable water filtration products.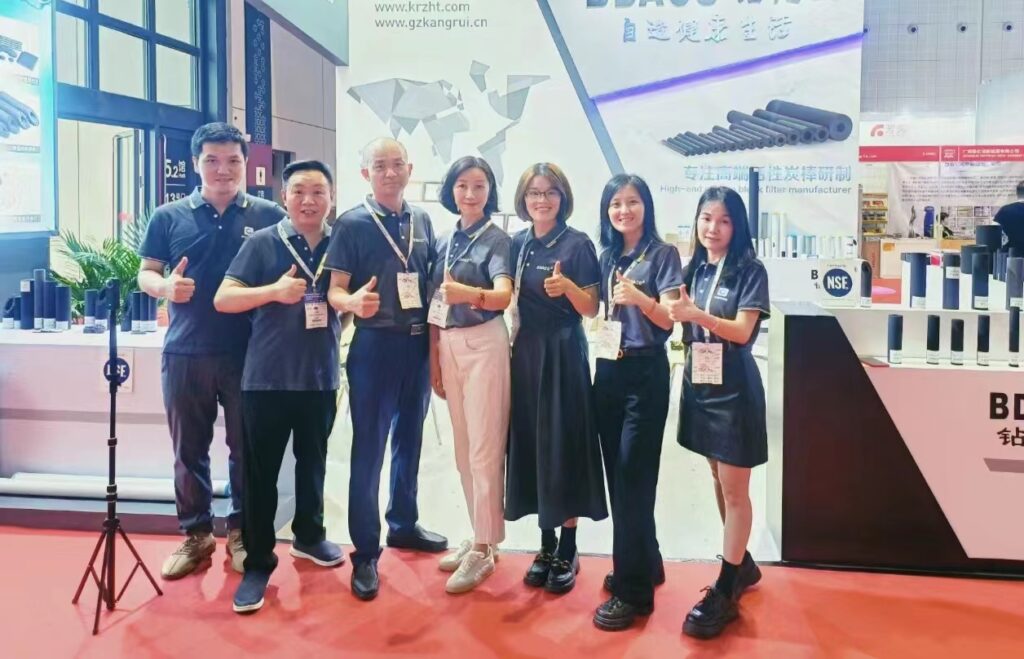 As The
Aquatech China
2023 Exhibition drew to a close, we
HUATAN
Filtration celebrated the significant strides made during the event. The company's ability to attract and secure orders from international exhibitors underscores their strong reputation in the water filtration industry. HUATAN Filtration remains dedicated to continuing its tradition of excellence and innovation in providing cutting-edge water filtration solutions worldwide.